Main content starts here, tab to start navigating
Our Story
Phil's Bar-B-Que Pit was opened in 2007 by Phil & Jackie Garrison, with a mission to bring the taste and atmosphere of their favorite bbq joints from their home state of Alabama up to the Blue Ridge Mountains.
Phil and Jackie first met studying at the University of Alabama. They married and took up jobs in the corporate world, Phil practicing law and Jackie working as a buyer in retail for years.
Growing tired of sitting behind a desk, Phil decided to leave his job to pursue something he had always been an expert in: Cooking great food that people love.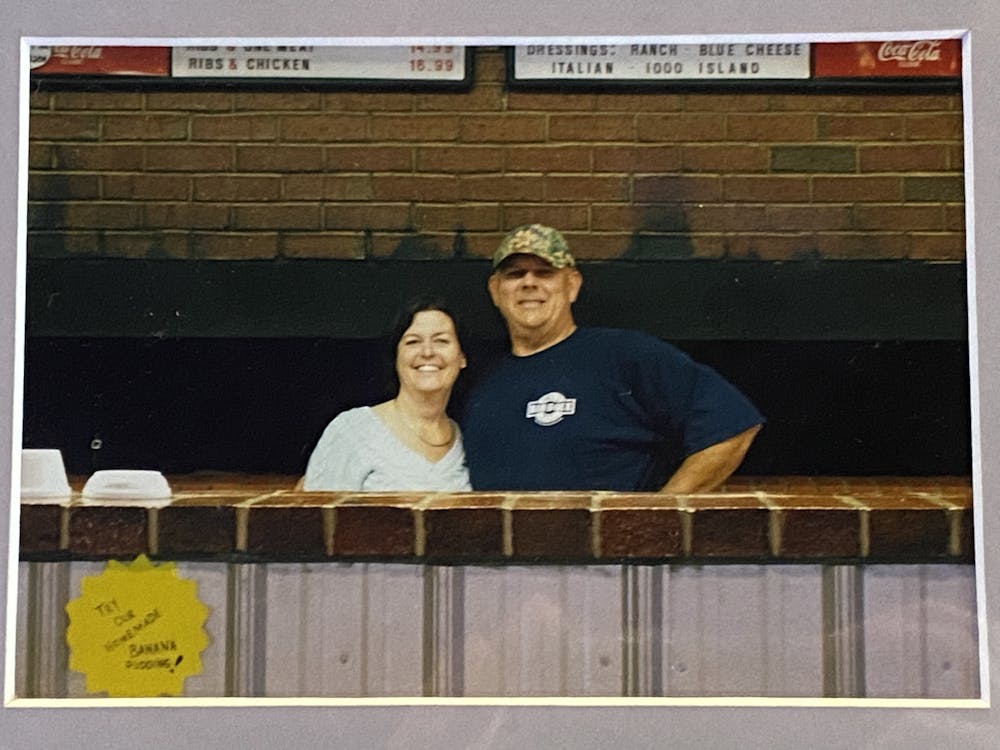 When they first opened their doors in 2007, Phil & Jackie could not know what this restaurant would grow into. Wanting to provide a place for friends and family to gather & enjoy quality bar-b-que, Phil's Bar-B-Que featured an open pit, using only the choicest cuts of meat, rubbed with our special blend of seasoning & slowly smoked with hickory hardwoods. Today Phil's Bar-B-Que is managed by Phil & Jackie's son, Bradley, and daughter-in-law, Alexandra, keeping the family tradition alive.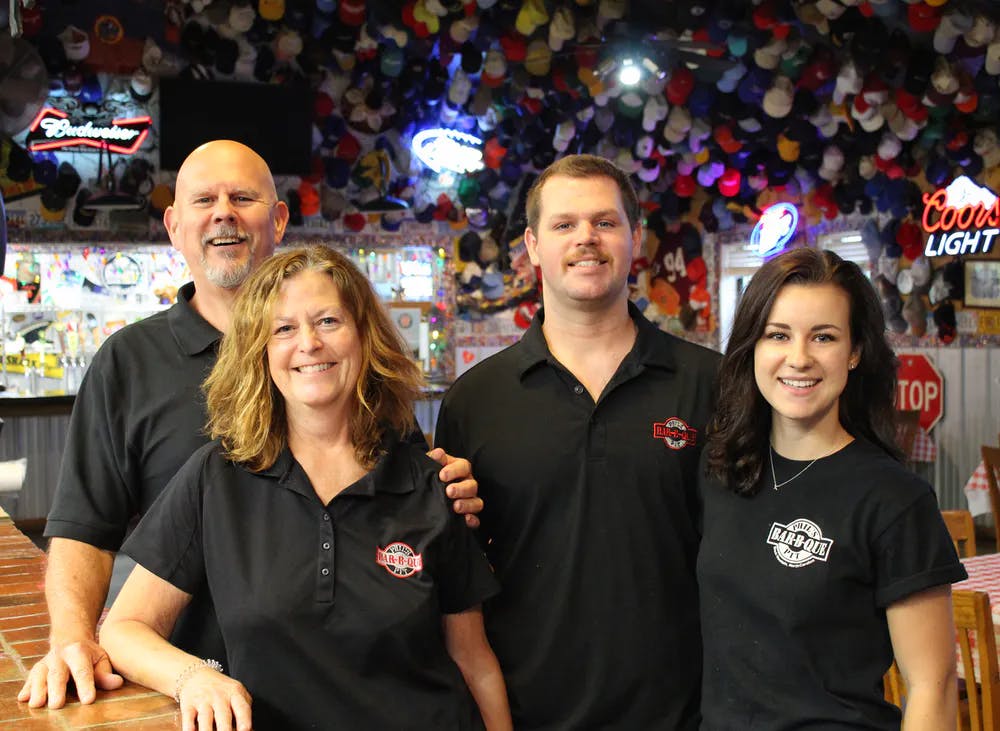 As our business has grown, so has our community. The hats on our ceiling are a great reminder of the people who have been a part of our growth through the years- every hat given by a customer with a story attached. No, we won't ever sell the hats or take them down. They represent the people who have supported us and visited us through the years.
So come be a part of our story at Phil's Bar-B-Que Pit & enjoy a delicious meal in the beautiful mountains of WNC. We look forward to serving you the next time you visit us!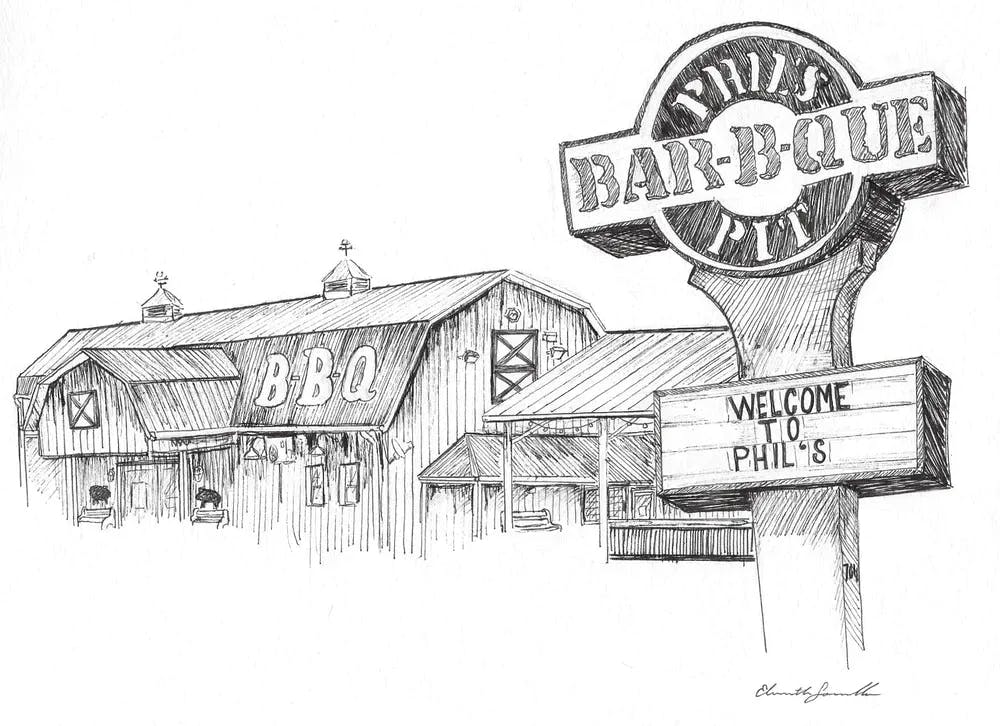 This drawing was created by local artist, Lissy Sommerville.
What's Up with all the hats?
We get this question a lot, and we understand why: There are a lot of hats on our walls & ceiling! When the restaurant first opened, our walls were a little bare- a few road signs and neon lights spread out. Phil brought his personal collection of about 100 baseball caps to fill a wall. Customers began to ask Phil if he collected hats, did he want a hat from their favorite team/school/business, and would he hang up their hat if they left it here? Phil always said 'yes' and years later we have completely lost count of the caps. Our last best guess- in 2019- was around 5000. Folks often come back to visit us and will point out the hat they gave to us years ago, and we're always receiving new hats from our guests. We are always excited to add to our collection- we haven't run out of room yet!